Reading online reviews is akin to being led across the street wearing a blindfold. You instill a great deal of trust in a publication or a single critic.
They could give a product a five-star, standout review. Yet when your order comes in the mail, you find out it works better as a doorstop. And you already have one of those.
Before spending hard-earned cash, it's only natural to seek out these second opinions. However, some opinions are more reputable than others. Why? The respected critics harbor a vast knowledge about products within their industries and easily become trusted sources.
So, where do you turn? Here's a list of six best of the best.
Name: Bryan Black

Website: ITS TACTICAL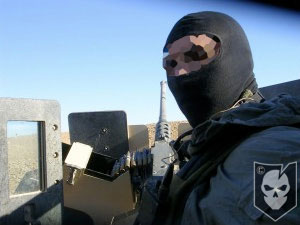 What he scopes: Knots, knots and more knots. His Knot of the Week feature ensures that no rope remains unknotted and no knot remains unearthed. Other reviews include more survival-type items.

Why we like him: His uber-polished site launched in early 2009, quickly becoming the destination for the tactical community. He even has his own iPhone app!
Most Popular Post: "40 Unique Places to Stash Firearms"
——————————————————————————————————————————————-
Name: Jeffrey Jacobs
Website: Gear Geeks Review
What he scopes: A healthy diet of tactical gear, watches, weapon accessories, Maxpedition gear, military clothing and an assortment of other doodads.
Why we like him: This eight-year Marine Corps reserve veteran now works in armed security and is an outdoor enthusiast. So, he has gear experience on and off the clock.
Latest video:
——————————————————————————————————————————————-
Name: John Weibull
Website: Tactical Gearhead
What he scopes: From boonies to coffee makers to tactical checkbook covers, random is the name of the game. If it's tactical in the least bit, it's getting reviewed.
Why we like him: Variety. With a new post about once a week, there's a steady stream of new content and insights.
Latest video:
——————————————————————————————————————————————-
Name: MM
Website: MilitaryMorons.com
What he scopes: About six times a month, he posts in-depth reviews of military footwear, apparel and gear.
Why we like him: Since he's never had military or law enforcement experience, he gives a civilian perspective on military gear he likes. There's rarely (if ever) a negative review. There's also an awesome number of product photos on this site.
Latest Video:
——————————————————————————————————————————————-
Name: Rob Curtis
Website: GearScout
What he scopes: Anything and everything military-related.
Why we like him: For more gear news and less opinion, Gear Scout is our milblog of choice with amazing high-def and original photography.
Best Tweet: @GearScout – Brits combine "custard" with Kevlar to make body armor 3x lighter, 10x tastier http://bit.ly/df0CxJ #Military #Gear Fri Jul 09 2010 17:46:59 (Central Daylight Time) via PEAR Services_Twitter
——————————————————————————————————————————————-
Name: The Monkey
Website: MIL-SPEC MONKEY
What he scopes: Tactical wear gear, equipment, weapons and customized products.
Why we like him: His art and design background gives him heightened attention to details otherwise overlooked.
Latest video: